BENTIVOGLIO PARIS
Bentivoglio Paris is for those who dream of having style while wearing an ecological brown, dress differently, wear clothes and accessories that have meaning, an ideology consistent with the environment.

Launched in January 2019, Bentivoglio Paris is a feminine and vegetable fashion brand. It is in a chill, natural and free universe that our studio launches its own vision of fashion today.

We create small collections, limited series, accessories that we leave for sale until they are gone. We do not want to enter the calendar of this fast fashion fashion which always produces more and which next season removes or destroys unsold items. We create a product to last over time, a timeless accessory that allows you to go with your own style, for all seasons, all years, without ever going out of style.

Every day, we try to improve our impact on this Earth, looking for new materials, new solutions to arrive step by step towards an ideal, our ideal of respectful fashion. Aware that the road is long, we do not give up, on the contrary, we raise our heads, we roll up our sleeves and we continue to work to arrive at an ever more respectful product.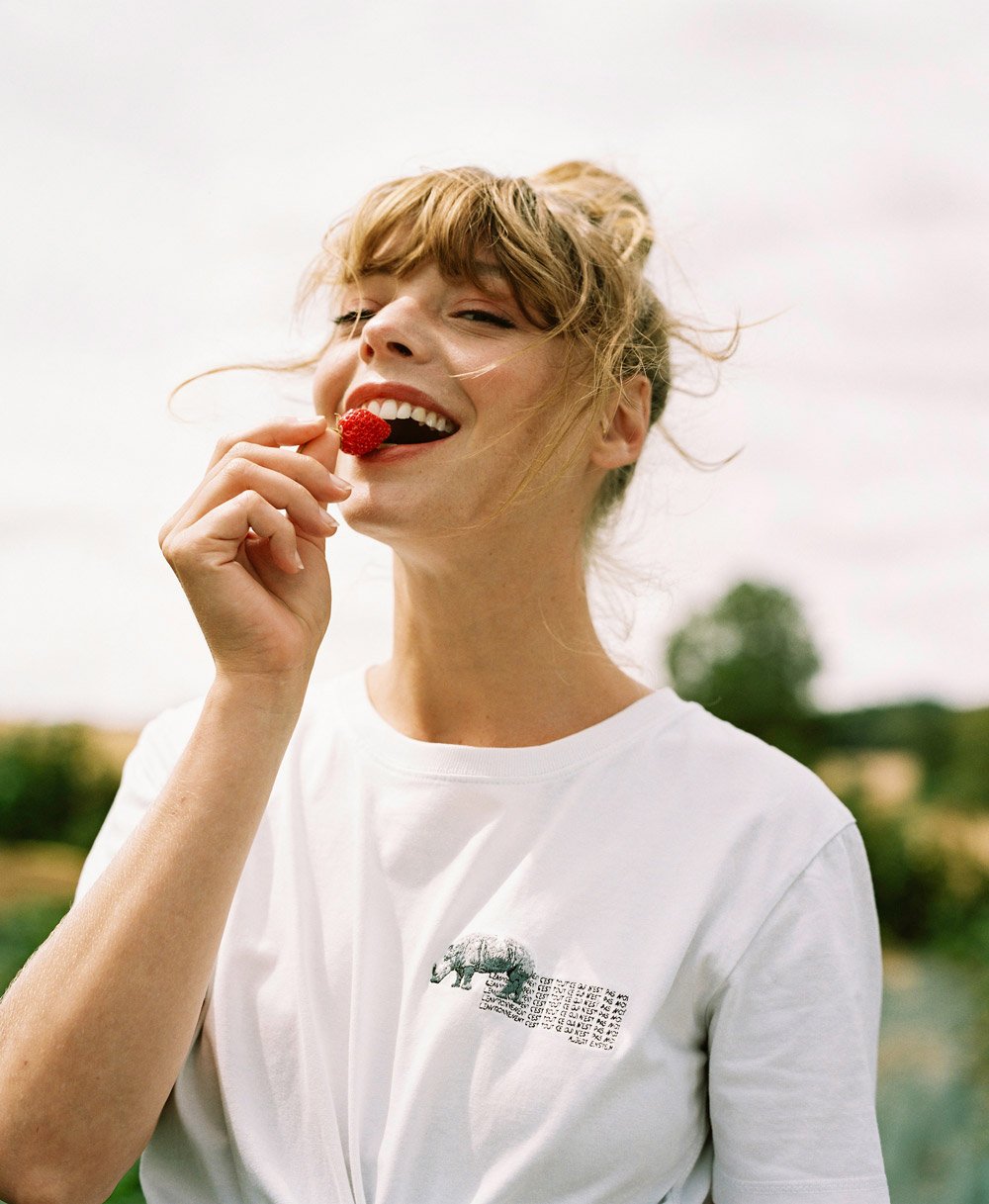 "The environment is everything that is not me."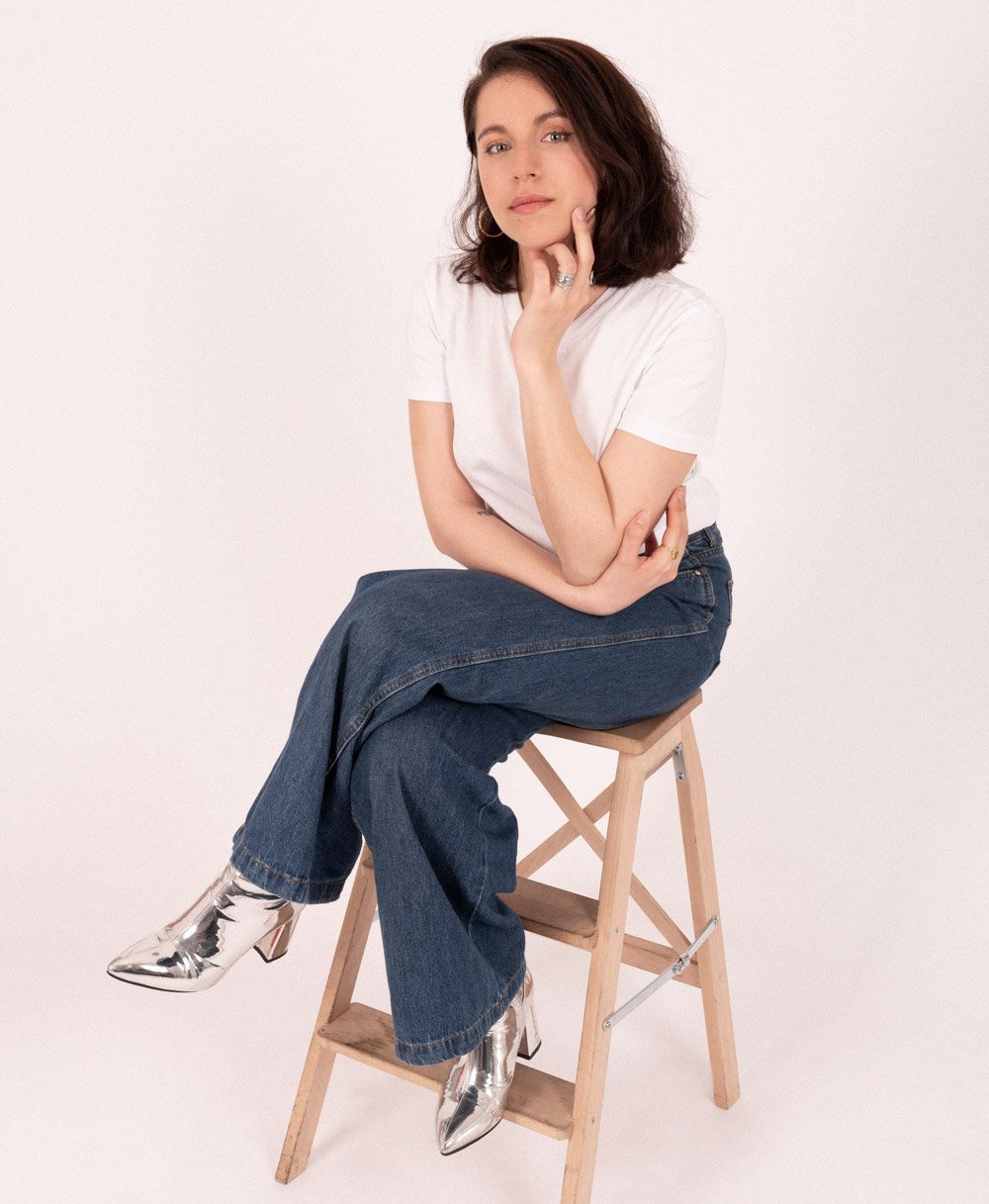 JULIETTE
Born in 1994 in Ivry-Sur-Seine, France.

She studied at the Higher Institute of Applied Arts and became a stylist.

During her training she had the opportunity to work for big houses. Her experience at Christian Dior has taught her a lot and the relationships she forges there give her the necessary confidence to embark on her own adventure.

In January 2019, she launched her brand, Bentivoglio Paris, a challenge for her, a young designer, but also a challenge for fashion. His wish: to do differently, to do differently. Highlight its ecological values while mixing its taste for fashion, art and photography.
We try every day to offer you products that respect our environment, to rethink them, to improve them to arrive, one day, at a 100% sustainable product.
VALUES AND MATERIALS
The primary goal of this brand was to create an alternative to the materials that can be found in our stores today. So the designer, Juliette, went to the plant and released her first accessory, Woody.

Woody is a bag made of Piñatex, wood and a lining made from sugar cane.

Piñatex is a material created from fibers of pineapple leaves collected from a plantation in the Philippines. It is ecological by its components and social for its additional economic contribution to these farmers. The lining has like a little sweet scent!

Japanese creation, it is created from polyester and sugar cane. This exotic stem is mainly cultivated for the production of sugar.

On both sides, we find wood (cherry or black pear) from French forests, cut in France and worked in a workshop in Seine-Saint-Denis. The embroiderer is located in Val-De-Marne and all our brass pieces come from Parisian suppliers. All these little people can be found at our manufacturer in a workshop located in the heart of Bastille.

We subsequently wanted to create a second collection, Dimanche 20. This collection aims to offer you a wider choice of more affordable products, always with style and by wanting to convey our daily message: the protection of our nature.

For this, two new t-shirts, a hoodie and two new scarves. Two organic cotton t-shirts, an organic cotton and recycled polyester hoodie, made in Bangladesh in a factory certified Fair Wear Foundation, Peta Approved Vegan, Oeko-Tex and Label GOTS. Organic cotton for more respect for your skin, workers, groundwater and our oceans.

"Can do better! You would say to me. Indeed, it is not all near here. We wanted to test, we love our new t-shirts with all our heart, but we promise we will do even better for the next ones! ;)

To be closer to you, we have created Les Carrés de Soie. Two silk squares from a French manufacturer located in the Rhône.

The message of this collection: we are not alone in this world. We live with approximately 100 million species on Earth, including 12,500 threatened, 2,700 endangered and 750 extirpated animal species.

At our request, our manufacturers deliver to us without plastic protection because... NO MORE PLASTIC (@nomoreplasticco).

Our latest accessories, the Ben bag and belt, are made in Portugal by a manufacturer who is committed to participating in innovative projects. We used our old piñatex charcoal rolls and a new shiny black piñatex.

New surprises await you afterwards, always more ecological!